Avoiding Chemicals and Processed Foods
Our typical diet is all about convenience.  When it comes to food choices, the top three criteria for many of us are convenience, potability and taste.  Processed foods contain many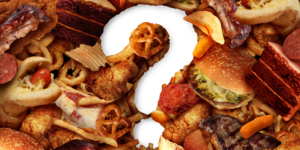 artificial ingredients and chemicals that your body doesn't recognize them as food.  When you regularly eat foods like this, your body responds by attacking the ingredients it doesn't recognize – end result?  A damaged gut!
Don't be fooled by buzz phrases like all-natural, gluten-free or made with natural ingredients.  These phrases are designed by manufacturers to make you think a packaged food is a healthy choice even when it's not.  Just because a processed food doesn't contain gluten doesn't make it healthy.  It may be filled with other gut-damaging ingredients like soy and sugar.
Make your own meals at home whenever possible using fresh, whole ingredients.  If portability and convenience are your concerns, spend a few hours on a day that you have some time prepping and preparing meals for the week.  Cook in bulk and separate food into single-serving containers.  Cut up fruit and vegetables and put them in baggies that are easy to grab on the go.  Buy raw nuts and unsweetened dried fruit in bulk and put single servings into sandwich bags.  Keep these bags on hand wherever you think hunger might strike unexpectedly.  Put some in your desk drawer at work, leave some in the car or keep them in your purse.
A meal should be something that you savor, not something that you tush through at your desk while working or in your car between errands.  Part of optimal gut health is eating slowly and mindfully and enjoying every bite.  When it's tie to eat, stop everything else and sit down for a proper meal.  Prepare your body for digestion by taking a deep breath and transitioning into a relaxed state.
Research shows that those who eat in front of the television miss cues from their body telling them that they are full and tend to eat more than they would if they were paying attention to their meal.
Following a gut health diet may have a learning curve, but you don't need to make it complicated.  Don't get caught up in trying to prepare lavish, gourmet meals every day.  Use what you have and keep it simple.
Focus on real, whole foods, cook them yourself whenever possible and always be prepared.  It's important to remember that complete change doesn't happen overnight.  It's unrealistic to think that you are going to go from a processed-food-ladden diet to a perfectly clean gut-health diet overnight.  Make small changes every day and do the best you can until you reach your goals.  Your gut, and the rest of your body will thank you!
Here's a lunch recipe for you to enjoy!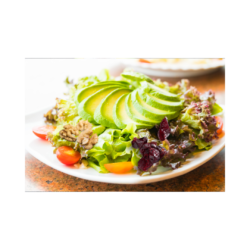 Romaine and Avocado Salad
A cup of sliced raw green bell pepper contains 12 percent of your daily value (DV) of vitamin A, but an equivalent cup of sliced red bell peppers contains 104 percent DV! Red bell peppers provide both color and taste to your meals, along with plenty of both vitamins C and A.
Ingredients
Salad
1

large

head romaine lettuce

1

large

tomato, chopped

1

small

red bell pepper, cut into 1" strips

1/2

small

avocado, cut into chunks

2

tbsp

unsweetened dried cranberries
Dressing
2

tbsp

fresh lemon juice

2

tsp

balsamic vinegar, no sulfites added

1

tbsp

etra-virgin olive oil
For Garnish
2

tbsp

coarsely chopped walnuts or almonds (optional)
Instructions
Remove outer leaves of lettuce head and discard. Chop inner leaves. Rinse in cold water and dry with paper towels.

Place lettuce in a large bowl and add remaining salad ingredients.

Whisk together dressing ingredients in a small bowl.

Toss salad with dressing.

Sprinkle with chopped walnuts or almonds, if desired.
For more help with gut health and overall well-being, contact us here!  We would be happy to help with making a plan for optimizing digestion and gut health.