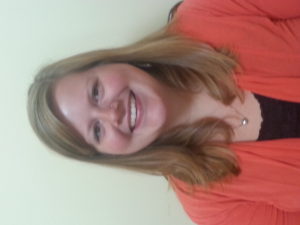 Dr. Kate Clodgo is a South Glens Falls High School graduate of 2005. She studied Chiropractic at New York Chiropractic College where she graduated in 2014 with her Doctorate in Chiropractic. Dr. Kate is a member of the American Chiropractic Association and International Chiropractic Pediatric Association. She is currently practicing in Queensbury, NY.
Prior to Chiropractic School Dr. Kate worked in the local pharmacy where she encountered numerous patients taking medications that they were unsure what the medications were and why they were taking them. After that eye opening experience, she went on to pursue a career in a holistic health care field where she discovered Chiropractic through the New Visions Program her senior year of high school. Dr. Kate sees and understands the proper utilization of medications and surgeries may be beneficial, but she also knows that the expression of LIFE is optimally done through a healthy and properly functioning nervous system. She recognizes that the nervous system is the master control system of the entire body.
Dr. Kate's desire to work with women and children stems from her personal history of taking oral contraceptives to help maintain a "normal" monthly cycle as well as her history of combating depression and a lifetime struggle with her weight. In her early teen years, she was diagnosed with poly cystic ovarian syndrome (PCOS), irritable bowel syndrome (IBS) and prescribed a variety of medications. Having not had very successful results as well as experiencing some of the side effects of the medications, Dr. Kate decided to take her health into her own hands and control her health concerns through diet, exercise, and a holistic approach mainly through Chiropractic adjustments. Please contact Dr. Kate with any questions, comments or concerns, she'd be more than happy to chat with you!
Please contact us for more information and support.
To keep up-to-date with new information and programs and to receive a FREE E-Book, join our community!