For hormonal help and resources, check out Nicole Jardim's programs here.  After studying with her for the past few years, I have great respect for her and her knowledge and her mission to help women with hormonal issues.
The Period Quiz
This period assessment is for every woman on a mission to find real solutions for her symptoms and conditions.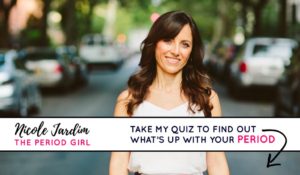 The period and fertility troubles you are currently experiencing are all related to your hormones. Specifically, imbalanced hormones.
These symptoms do not happen to women who have balanced hormones—which is good news, because you can learn how to have balanced hormones.
This is where my friend and colleague Nicole Jardim comes in! She's a women's health expert and the creator of the Fix Your Period Program.
If you want to find out what's up with your period, take her quiz here and Nicole will analyze your answers and based on your results will teach you how to use food, supplements, and easy lifestyle hacks to take back control of your hormones and put an end to your period problems.
No drugs. No chemicals. No band aids.
Just au natural solutions for balancing your hormones now and forever.
After taking the quiz you'll learn:
The most common hormone imbalance she see's in women. Hint: it might not be what you think.

How to get to the underlying root cause—AKA—What's up with your hormones?

Why your meds (especially the pill and antidepressants) could be doing more harm than good.

The best food and supplement solutions to treat your imbalances.  

One simple shift to make your life much, much easier.
It's time to become the expert on your own body!
Take the quiz and find out what's up with your period right here!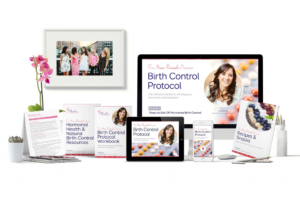 Looking for solutions for coming off hormonal birth control, Nicole's Birth Control Protocol is for those of you who are you tired of hormonal birth control-related side effects or want to get off their birth control to get pregnant but are terrified their real hormones will freak out if they ditch their birth control.  Her Birth Control Protocol will give you the exact steps to get off any kind of hormonal contraceptive in a safe and effective way.  Check it out here!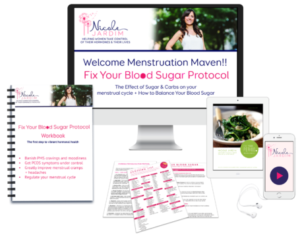 Nicole's Fix Your Blood Sugar Protocol is recommended for women who are over-weight or suffering from PCOS. This protocol is the FIRST step to optimal hormone function and vibrant health for people with blood sugar issues.  Women will learn how foods impact their menstrual cycles, and how to balance their blood sugar once and for all.  You can sign up here.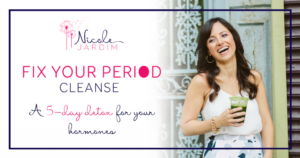 Nicole's Fix Your Period Cleanse is a simple, food-based liver detox that any woman can do with ease. You will incorporate hormone-balancing whole foods, targeted supplements and cleansing practices to give their "out of whack" hormones the jumpstart they need to get back on track.  Find it here!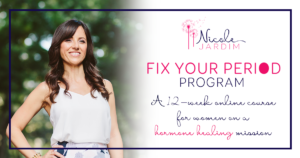 Find out more about Nicole and see more of her signature programs here.
Let us know how we  can help.