I often hear from women that their cycles have been disrupted from the use of birth control containing synthetic hormones.  If we could educate ourselves and understand what they are doing to our bodies and learn of alternative methods of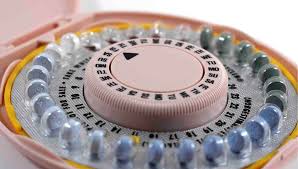 preventing pregnancy, it may be better for our long-term health.  We could prepare for conception in a healthier way and learn to balance our hormones after using hormonal birth control.
We now have more control than ever to choose when we want to have children.  Perhaps knowing the consequences of using hormonal birth control would be helpful when making decisions about birth control.
Choosing Birth Control Responsibly
Each of us owes it to ourselves and our families to research facts on long-term side effects of hormonal birth control use.  Having the understanding that it may affect our fertility and health later in life is important.  Getting pregnant – not getting pregnant – how will getting pregnant impact my life?  How will preventing a pregnancy impact my health?  Balancing those choices to serve our highest good is the question.  When choosing hormonal birth  control, ask yourself:
Is this something I am willing to use long-term or is it a short-term goal?
How will taking this impact my fertility?
Are there better or safer options?